For Administrators
Payroll Services that Match Your Needs
How do you like to submit payroll? We will work with you the way you prefer, and we're always right here to back you up!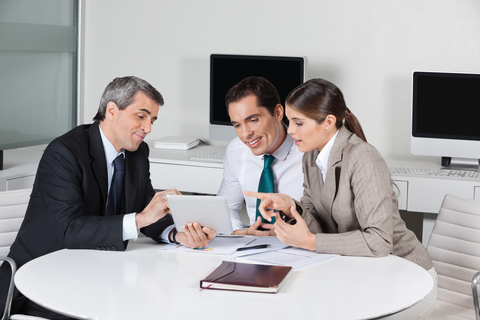 Do you like to submit online from anywhere, with the ability to view employee pay statements exactly as they will appear on a check, change pay information on the fly, and see the bank totals before you submit? We've got you covered!
Want to simply reply to our payroll reminder email? That works for us!
Maybe you're "old school" and want to phone or fax it in? Not a problem!
We make the complex, time-consuming stuff simple for you.
Receive a wage garnishment order? Send it to us and we'll take care of it for you.
Workers' Comp audit? We'll prepare the payroll side of the audit information.
Your tax deposits and returns are guaranteed to be on-time. And, if you do get a tax agency letter, just send it over and ease your mind - there's nothing else you need to do!
Retirement Plan submissions? We can create the file export you need for your plan provider.
Power Users Get The System They've Been Dreaming About
We can provide a single login for all employee personnel information - payroll, timekeeping, HR - or just the pieces you need. No more double-entry and challenges analyzing data from different systems.
Access highly customizable reports including payroll histories, department summaries, labor distributions, current/YTD and date range information, employee data, time-off accruals, and much, much more - AND, you can export it all to the file format you find most useful.
Manage general ledger reporting mapped to your specific accounting needs, available in any export format (Quickbooks, CSV, Excel, text, HTML, etc).
System aid resources such as tutorials, videos, and "cheat sheets" are available right from within the system... Or call your Pay 'n Time specialist if you ever need assistance.
Afford Your Business the Protection of a Serious Timekeeping Solution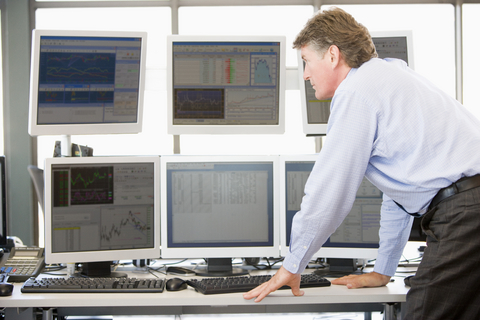 Even if you are a small business with only a couple of employees, you NEED to computerize your timekeeping - especially in California! As the #1 source of costly Dept. of Labor audits, poorly-handled timekeeping can cost you a lot more than just the few dollars you are saving by not having a good system. Our solutions:
Make it clear that an employee has approved the hours that are on their timesheet.
Provide options for employee disclaimer sign-off and/or attestation.
Help you comply with the multitude of overtime and additional pay requirements.
Give you every conceivable option for addressing how employees "punch" in and out.
Match recorded/approved time with actual pay.
And, when all the timesheets are approved, it's all right there for payroll. Your payroll submission is just a few clicks away.
Not Just Timekeeping. It's Time & Labor Management!
Access past and current timekeeping records easily.
Monitor hours for Affordable Care Act compliance, and be alerted when employees are getting close to or need to be offered health insurance.
Set your custom overtime, double-time, shift differentials, holiday pay, rounding rules and much more as you need for only the people that need those special rules.
Utilize custom and color-coded exception reporting for early in/out punches and much more.
Analyze data using customizable reports online in the system, or export it to CSV, Excel, PDF, HTML and text formats.
Have any of the specific reports you need automatically emailed.
Approve or deny time-off requests submitted by employees online from any device. When you do, the approved hours populate on timesheets automatically!
Assign proxies for time and time-off approval when a manager is on vacation.
Save Time, Save Money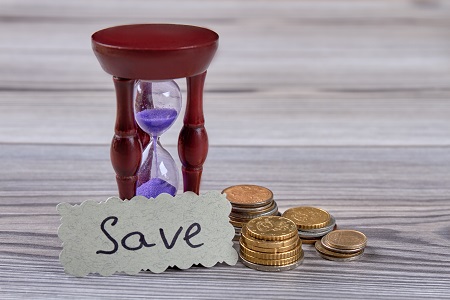 Our services are affordable. Our state-of-the-art platform and customized solutions will save you hard labor costs, and plenty of headaches. Let us help. It's why we're here.
FREE secure, online employee self-service for truly paperless payroll, and/or receive signed, sealed payroll checks/stubs shipped directly to you.
Save employee trips to the bank with our FREE direct deposit service. Use an unlimited number of bank accounts (e.g., $500 to one checking account, 5% of net pay to Savings, and the balance to another checking account).
Our Tax Management Service? It's included too. Why wouldn't it be?
No up-front cost for software, seat licensing, upgrades and maintenance fees. Pay 'n Time is web-based-no software installation required.
Benefit from automatic updates, upgrades and support at no additional charge, without the need for expensive on-site tech support.
Recover lost time for employees and managers with self-service capabilities and streamlined workflows.
Get Control of Your HR
When you're very small, you can get away with manual processes managed on spreadsheets. But as you grow, these quickly get out of hand. We can provide the HR tools you need to streamline your operations, and put your data into a form which can be easily accessed, maintained, and reported-on. Like everything else with the Pay 'n Time system - one login and one employee database for payroll, timekeeping and/or HR!
Employee Benefit Enrollment can be done right in the system, with all benefit pricing there for your employees to compare and select plans. When they're done, carriers can be notified of selections, and payroll deductions created automatically!
Stop losing money paying insurance costs for terminated employees. With insurance carrier integration, the payments stop automatically - even for smaller employers.
Integrated applicant tracking saves you time reviewing numerous resumes, and puts the applicant data right there in the system when it comes time to hire. Initiate job postings automatically using pre-defined requirements and descriptions for the specific position or job.
Customize, standardize, and streamline your new hire onboarding process.
Track certifications, employee training, and other requirements, and be alerted before issues arise.
Store all important forms and information in one place without ever worrying about lost data.
Manage performance incidents, workers compensation, insurance claims and more.
Streamline your performance review process with customized workflows.
Find the HR resources you need using a library of easily-navigated tools:
Get compliance information including Wage and Hour Laws that affect your organization - in all fifty states.
Get up-to-the-minute Federal and State law alerts.
Get customizable templates, HR forms, and documents.
View a library of recommended company policies, build a customized employee handbook, and have it reviewed by a professional.
Build custom job descriptions.
Access On-demand HR training videos.
Get answers to your specific HR Questions:

Using simple web-based navigation and search engine for HR compliance, policies and procedures, and pretty much all things HR.
Interact with live HR Specialists.
Get on-site support when needed.
Ensure Your Data Is Safe And Secure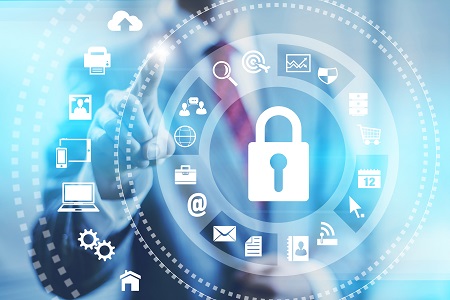 Stop losing sleep about keeping your sensitive employee information as safe as it can be, thanks to our highly secure system.
Geographically disperse, data centers with fail-over for immediate disaster recovery.
Secure hosting environment designed to the most up-to-date security standards, including 2FA.
Store your critical HR and payroll data on a secure external platform with unlimited capacities.
Control who sees what, and who sees who, with group management and security profiles, including customizable permissions for employees, managers, and administrators. Limit access to information with simple "on and off" controls for each person or group in your organization.