Payroll Software and Services
Solutions That Save You Time!
Let's face it, payroll can be a headache. Let us customize your next payroll solution and make your life easier. It's payroll the way you want it. Submit using any technology you want - or no technology! Our clients do everything from submitting online using our unified payroll and timekeeping function, to phoning-it-in, and everything in between.
We handle your payroll tax management and compliance (filing, payments, and letter resolution). Get a letter from the IRS? No worries - just send it to us and we take care of it.
New hire reporting? Done!
Direct Deposit? Included.
Need live checks? Delivered to your door and ready to hand-out!
... or consider going paperless. With our mobile app, employees can view their pay statements from any device.
... AND WHEN YOU NEED HELP, WE'RE RIGHT HERE FOR YOU!
Download our Payroll Datasheet here:
It all starts with our Unified Human Capital Management System
With our cloud-based system, your flexible payroll solution is always just a few clicks away. Our a la carte "Human Capital Management" solutions allow you to combine payroll with Timekeeping and/or several HR functions, but you only pay for what you need. It's ONE login and ONE employee database, so you can scale the functionality as your company's needs grow.
Employee Self-Service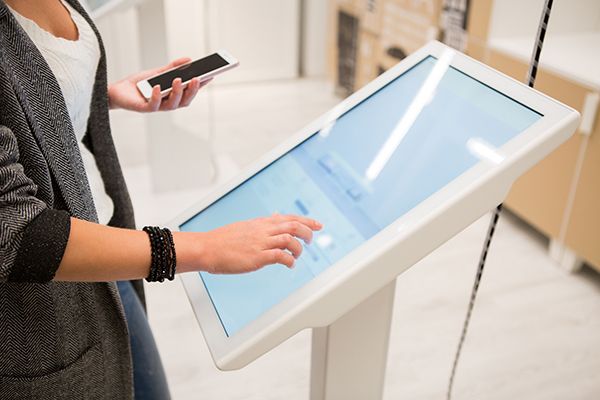 Give your employees the tools they need to do it themselves.
With Pay 'n Time, every employee can have their own account online. They can get their own pay statements for their lender. They can download their own W2 copies - any time of day or night. They can change their tax withholding. They can view their time-off balances, and even put in time-off requests*. All of this and more become accessible to your employees from a web browser or our mobile app.
* Using the Time and Labor Management Module.
Track Time Off Balances
Spreadsheets were all the rage in the nineties! But if you are still using them to track your people's time off balances... ouch! Let our system do the heavy lifting and communicate time-off balances the right way - online and on pay statements. We program your policies for earned time off, freeing you from spreadsheet tyranny, and maybe even freeing you up to actually use your own time off!!!
Whatever and as many time-off types as you need
Customized to your rules
With infinite varieties of group or personal accrual schedules
Supporting different rules for different people
Earned Wage Access - a new offer from Pay 'n Time!
Studies have shown that programs allowing employees access to their earned wages sooner than their next pay date increase employee retention and reduce costs like hiring and training new employees. We are pleased to offer ZayZoon Earned Wage Access. ZayZoon is a way for employees to gain immediate access to their earned wages - kind of like an employee advance or payday loan, only with far less administrative burden to the employer, and far less cost to the employee.
Alerts, Notifications, and Automated Reports Emails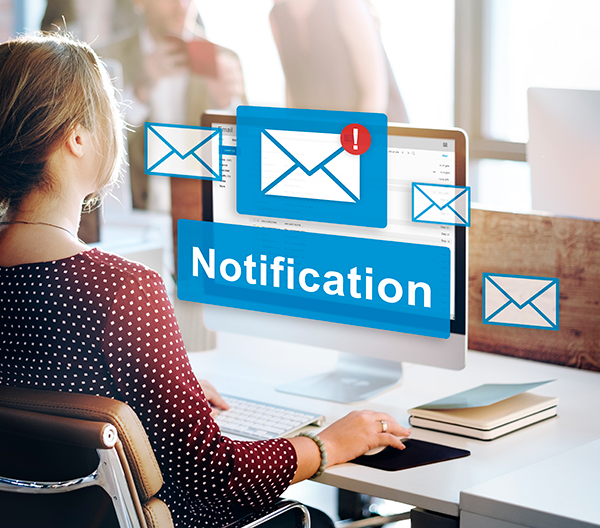 The "ToDo" list was invented because, really, who can ever remember all the things they are supposed to do? And, how do you reliably find out when you are supposed to do something? Our system has numerous ways to remind you about payroll ToDo's.
Create customizable payroll alerts to remind you when specific payroll situations need resolution.
Create reports that can automatically be sent to you so that the right data is sent to the right people at the right time! You can even select the format (e.g., PDF, Excel, CSV, etc.).
Create notifications to employees, managers and administrators when specific types of actions need to be done. From "time to do payroll" to birthday reminders, to complex workflow notifications, our system keeps processes on the move!
Easy Custom Reporting
In our system, every screen is a report, and every report can be customized. Start with a set of "canned" basic reports. Select additional or change the fields you want in the report, or create custom fields using expressions, variables, etc.. Sort, filter, and group the data fields you choose based on numerous options. Then save the settings for your new, customized report in different views, for different needs.
Review what the actual pay statement will look like, in its final form, before you close and submit your payroll!
Ever been unsure about whether entries you made for payroll are actually going to happen? Our system allows you to view the live pay statement that each employee will receive, and make changes to it on the fly.
Import payroll directly to your accounting software and retirement plan
Is your GL a complicated mess? Automate it! We can help you map your payroll to your GL accounts. We can even help you setup labor distributions to allocate costs to different departments. And we can do the same thing for exporting your retirement plan upload each pay date. With so many ways to get custom information into and out of the system, the options are endless!!!