Timekeeping Application and Hardware
The Pay 'n Time Timekeeping application is available anytime, anywhere, online and on mobile devices.
With flexible work rules, the application can work the way you work. Do some people get double time in certain situations when others do not? We can do that and much more with a highly customizable timekeeping solution that helps your staff, managers, and administrators get access to the data they need to manage well. 
Just like any application with the Pay 'n Time Workforce Management System, the Timekeeping application can be fully unified with the Payroll and/or HR applications as well. 
Always, ONE login, ONE employee database, ONE user interface! 
Multiple Data Capturing Methods
Use any combination of the web clock, mobile device(s), card swipe, or biometric device at one time for all or some of your people!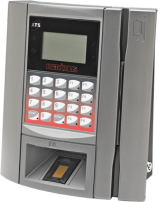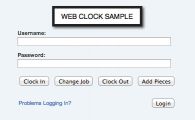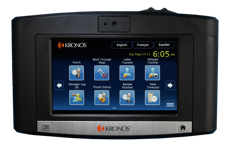 Manage People Instead Of Paperwork
Supervise your staff more efficiently with ONE login and a convenient web-base system.
STOP signing, translating, importing, converting, or processing timekeeping data on paper or old systems every single day!
Monitor and review employee timesheets for an entire period of time on ONE SCREEN.
View punches in real-time, week-to-date hours, pay period-to-date hours, or any time frame desired by each employee managed.
See who's in/out from a dot board on your mobile device.
Approve or deny time-off and timesheet change requests submitted by your employees. No more losing paper requests.

Manage Tasks With Your Mobile Device
Work from anywhere with your Android or Apple (iOS) powered mobile device.
Approve or decline time-off requests.
Edit and approve timesheets.
Add extra pay items for your people.
View Time Off, Work Anniversary, and Birthday calendars for your employees.
Request your own time off.
View your own current/past payroll related information (pay stubs and W2s).
Manage Your Labor Costs Proactively
For most organizations labor costs are their largest expense. Do you have real tools to help manage this dynamic expense?
Pay 'n Time Workforce Management System's timekeeping application allows managers to get a better view of employees' time so they can be more proactive than ever.
Reviewing auto-emailed labor reports allow managers to see gross wage costs for yesterday, the last 2 days, last week, or other date ranges BEFORE it's too late to make schedule changes.
Click on your favorite custom report from your custom dashboard to quickly see labor costs by location and department.
Filter the late/early/absent report to see who is or is not on time.
Create your own custom reports with custom filters, custom formulas and export to excel for even more analysis and budgeting use; or, better yet, have the system email the report in excel direct to you on a schedule of your choosing!
MANAGE AND COMMUNICATE SCHEDULES
In many businesses, scheduling employee time is an enormous chore! We've got you covered. Pay 'n Time's Scheduling Module allows you to create schedules efficiently, and push them out for employees to access from any device.
CREATE A PROCESS FOR REQUESTING TIME OFF
Put your time off request process online. Employees can make their time off requests within parameters you set in your time off policy. Managers are notified when there is a request they need to approve/reject, and the data to do so. Employees are notified about the approval status, and time off is automatically put on employee time sheets when approved.